This year you have may seen an article or 20 about the Motorola Xoom. The latest OS from Google certainly has been floating around the web for a few months now. Honeycomb is promising many great features that other tablet operating systems are missing out on. As of now there have really only been rumors of release dates and pricing. Today Verizon released this teaser video with a date, and an article about the pricing.
Today Verizon released official pricing that the Motorola Xoom will be $599.99 with a two year contract, or $799.99 off contract with data plans starting at $20 a month for 1 GB. This is a great price considering smaller tablets that have started at excessive data pricing.
This tablet really stands above the crowd in specs and abilities. The Xoom has a 10.1" widescreen HD display, 1280 x 800 pixel resolution, dual core processor, 5MP rear camera for HD video recording, a 2MP front facing camera for video chat the is compatible with Google Talk. It has an internal 32GB of space, 1GB of Ram, Wi-Fi, 3G capable that is upgradeable to 4G, and the first tablet to run Google's Honeycomb operating system.
Google has added great additions to this OS compared to the smartphone version. With new Render script programing it allows for beautiful visual transitions and effects that was not available before. Google has told us that all existing Android Market applications will be downloadable and usable on all Honeycomb Tablets. Developers will be able to add the Render script functionality with only a few lines of code.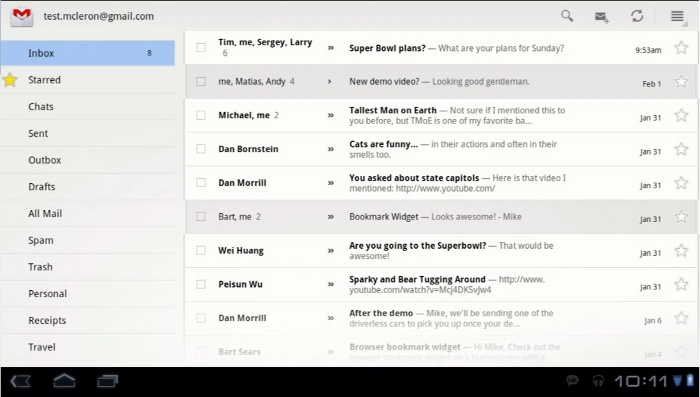 I personally would love to have one of this. You may be saying, "Why would you need one of those?" It is still a bit of a mystery to me, but as soon as I get one, I will let you know.
www.motorola.com/xoom
http://phones.verizonwireless.com/xoom/